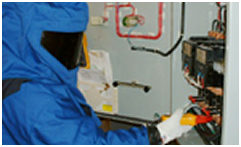 Energized & De-Energized Testing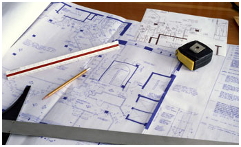 Let us bid your next project!
Services
Welcome to the Nazzareno Electric Co. Inc.'s SERVICES information page. Founded in 1993, we are the premier provider of Commercial and Industrial Electrical Service Work. Our goal is to provide the very best in Design / Build, New Construction, Tenant Improvement, TEGG Service, Pre-Construction and Estimating in LA, Orange, Riverside, and San Bernardino Counties. Because our quality control standards are high, our Project Managers and Electricians are among the best in the business. Our goal is to always deliver 24/7/365 service and to do it right the first time! We want you, our valued customer, to be happy. No job is too big, too small, or too fast!! Here is a list of our services.
We have completed the electrical installation on new construction projects ranging in price from $1,000 to $1.8 million dollars. We have extensive experience in ground up buildings, tenant improvemnts, retail, cold storage facilities, medical and manufacturing facilities.
Design / Build

We have the capacity to provide complete electrical engineering and Title 24 calculations for any size project. We have working relationships with many of the city plan checkers and inspectors that make this process seamless with the design and construction of projects

The design build method of construction minimizes the exposures of additonal costs to the owner.
We specialize in tenant projects. We work closely with many of the area's architects, owners, developers and property managers in completing all levels of tenant improvements. We are very aware of the demanding requirements of each facility that we perform work in and take great care to present a first class appearance in all buildings we work in. We treat a single office remodel in the same way we would handle a multi floor restack.
Infrared Testing, Ultrasonic Scanning, Power Quality Analysis, Complete energized and de-energized testing, Arc Flash Studies, Electronic Equipment Inventory, Harmonics, Phase Balancing, Guaranteed Repair or Replacement.
Pre-Construction & Estimating

We currently hav 5 full time Project Managers on staff. Each has a major estimating background in the electrical field. At Nazzareno Electric Co., you have one person responsible for the entire project from conceptual budgeting through final closeout.

We have the expertise and resources to provide you with detailed budget costs starting with a preliminary space plan and working through the entire design process until finalizing a firm construction cost prior to start of construction.

Call us for your budgeting needs; it doesn't cost you a dime.
Electrical Service Department running 24/7

We currently have a fleet of service vans that are stocked and ready to complete your service request in a timely and cost effective manner. All of our service electricians are certified and have the experience to complete even the most difficult of tasks.

We are a 24/7 operation and can handle any emergency that you have. Our average response time is within 2 hours in most cases. We have service technicians in Los Angeles, Orange, Riverside, and San Bernardino Counties to expedite the response times.

Feel free to give us a call and we will be happy to meet and provide you with a free estimate for any electrical service that you may require.

Contact Jimmy Marshall a 714-712-4744 (office) or 714-803-5953 (cell) to schedule all service requests.